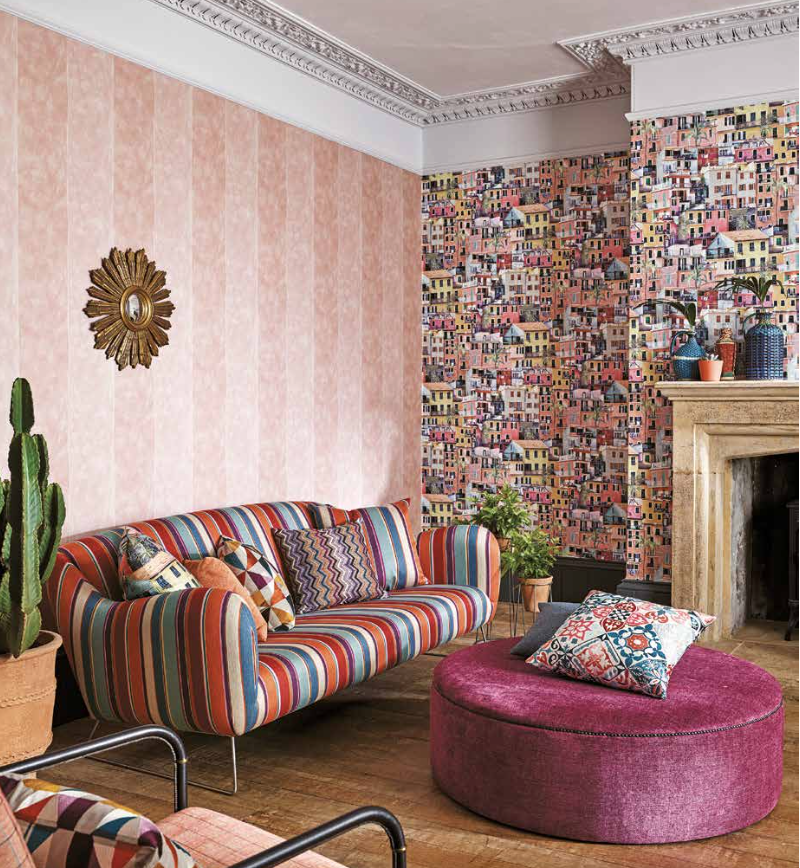 Osborne & Little Spring 2018
Osborne & Little celebrates its 50th anniversary in 2018 with a scenic tour through Italy.
Colourful printed, embroidered and woven fabrics with co-ordinating wallpapers are inspired by the colours of the Riviera. A collection of opulent velvets take inspiration from Venice and its rich art history. Embossed vinyl wallcoverings and wide-width linens for drapery are offered in a cool soft palette, as well as a collection of dual-purpose checks, stripes and semi-plains. The decorative designs are supported by
six further collections offering a superb choice of co-ordinating plain and semi-plain fabrics.
View th 2018 spring brochure here